Lisa's Story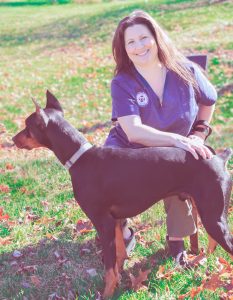 I am Lisa Hertel and I have had a Law enforcement career of 25 years and responded to every imaginable incident and emergency situation such as natural disasters (floods, fire, blizzards, hurricanes).  I have training in handling disasters and in incident command and emergency management.  This is just my way of life – be prepared, not paranoid. I have also been an instructor at the New York State Police Academy and local police academy in Ulster County.
I have an AAS in Veterinary Technology (veterinary nurse) and have animal hospital clinical experience.  I also have experience with caring for farm animals, horses, rescues and with wildlife care under licensed rehabilitators. I am a member of the North American Veterinary Technicians Association with training and experience in animal nutrition, behavior and care.  To say that I love animals and their care is a vast understatement!
Besides all of my animal experience I also possess essentials oils knowledge, and other naturopathic remedies as well as being a Reiki master!
After a very long career in law enforcement, I set out to find my next passion.  I earned my veterinary nursing degree.  I then became interested in teaching Pet Tech Pet First Aid, CPR and Care as it is perfect for my expertise in handling emergencies, animal nursing knowledge, and my teaching experience.  It continues my previous career of helping others. Of course, I love animals, but I also know the best way to help pets is by helping their owners and caregivers!
Statistics say that 60% of veterinary hospital visits are for emergencies, and that 25% more pets could be saved if even one first aid technique taught in the Pet Tech class would have been employed. There is no 911 for your pet, YOU are your pet's hope.  I hope you never have to learn what I can teach you, but isn't it better to know and never need it, then to be in that position and not know how to help your pet? I'm not a doctor, and never claim to be but I encourage pet owners to seek wellness exams, and also treatment for their pets as needed.